Shahrukh's Daughter Suhana Seen 'Sexy' Doing 'This' in a Selfie by Taking Her 'Tongue' Out
Mumbai : Suhana Khan, who is among the popular star kids, is once again in discussion. She may be far away from films, but her pictures and videos on social media are constantly goes viral. Suhana herself is very active on social media. Once again, pictures of Suhana are becoming viral on social media. With these pictures, she is making headlines on social media. Suhana is seen with her friends in the pictures.
These pictures of Suhana Khan have been shared by her fans on Instagram and now it is going viral on social media. People are commenting fiercely on these pictures. This fan page of Suhana has shared two such pictures of Suhana, in which she is seen with her friends. In both pictures, Suhana is taking a mirror selfie with a friend. These pictures are seen in a very fun mood. Looking at the picture, Suhana can be called a selfie queen. Fans are commenting a lot on these pictures of Suhana Khan.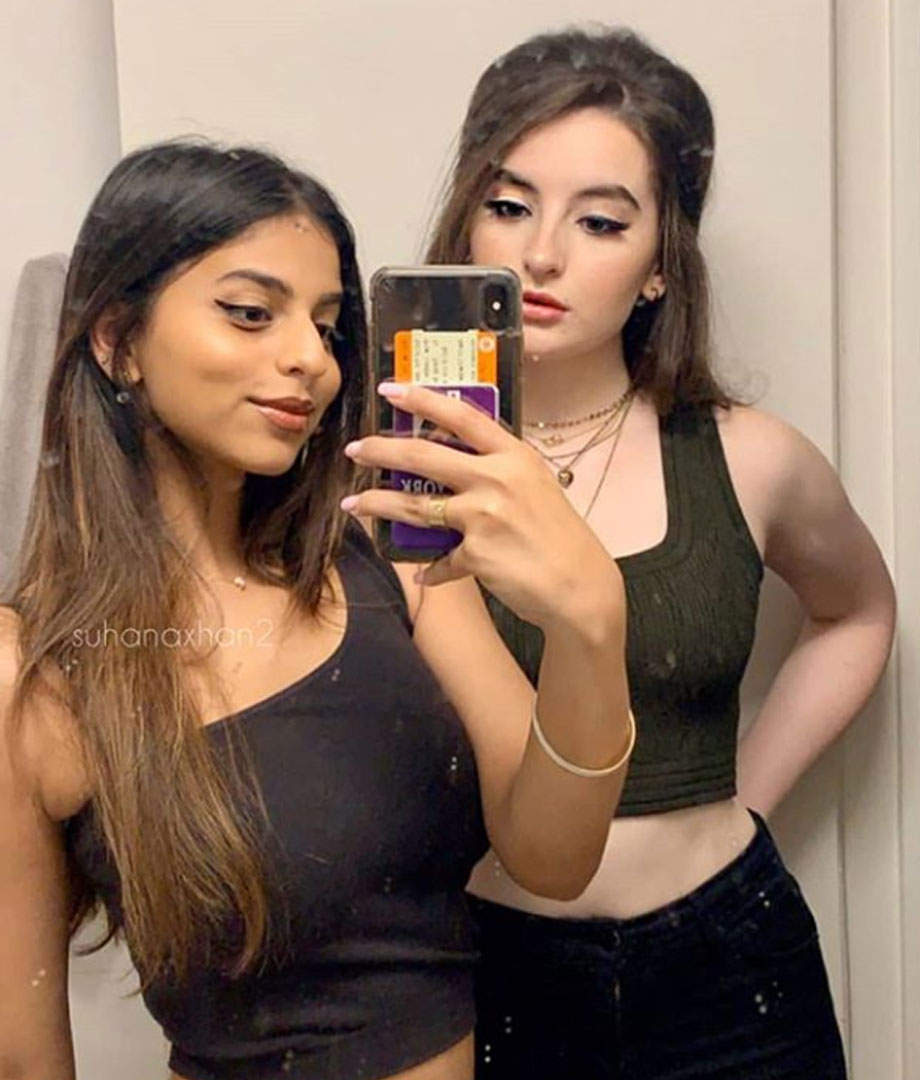 In these pictures, Suhana is seen in black color outfits. This is not the first time that Suhana's selfie has gone viral on social media. Even before this, a selfie of star daughter had become very viral on social media. In the first photo that went viral, Shahrukh Khan's daughter was seen very sexy taking out her tongue.